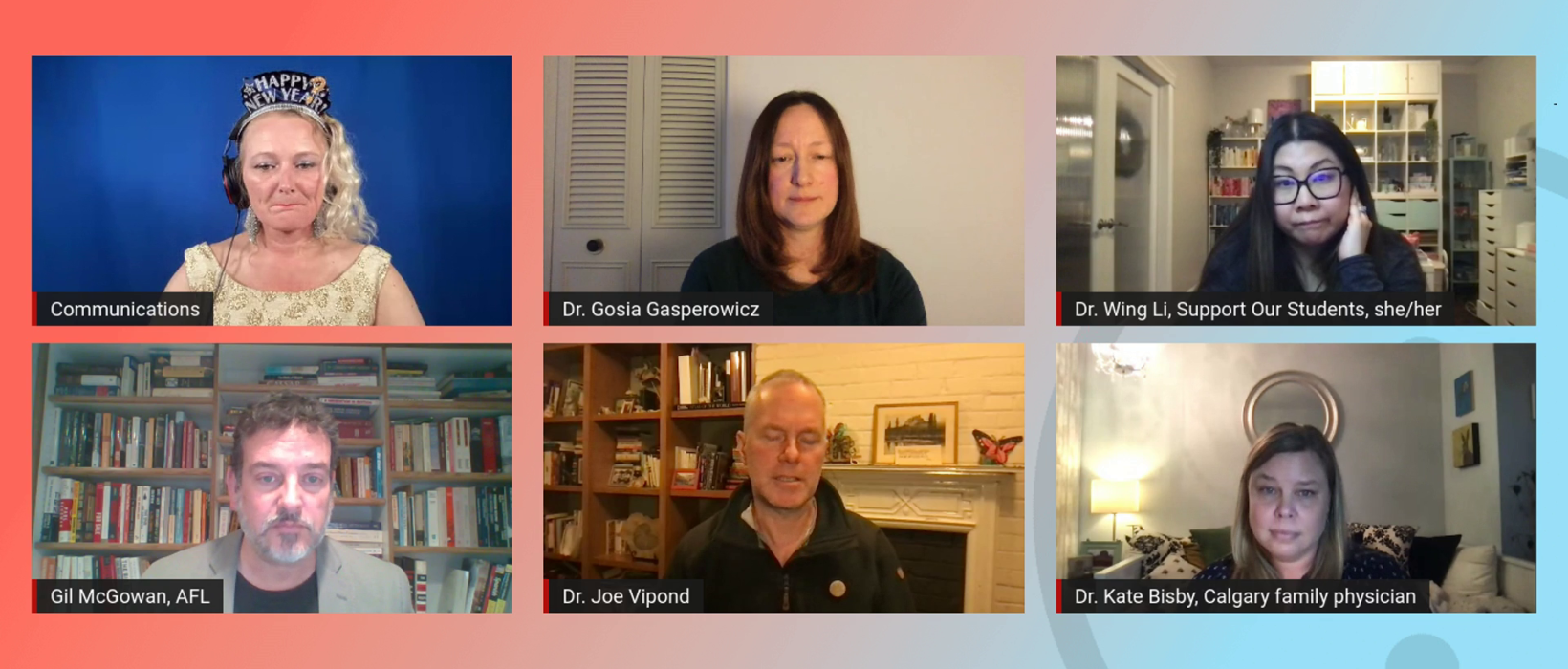 Dr. Gosia Gasperowicz (U of C developmental biologist), Dr. Kate Bisby (Calgary family physician), Dr. Joe Vipond (Calgary emergency physician), Dr. Wing Li (Neuroscience, Support our Students), and Gil McGowan (President, Alberta Federation of Labour) speak to the Alberta government's announcements today. Dr. Gasperowicz also provides an update on the COVID-19 situation in Alberta.
Please consider donating to the Alberta Activist Collective's Mask Equity Alberta campaign bring K/N95 respirators to marginalized groups and families who are less able to help themselves and the workers/volunteers who help them.
Dr. David Keegan's helpful COVID-19 Rapid Antigen Test Self-Reporting Form can be found under "Friends of PoPAB" above or by clicking here.
Presentation: Alberta Omicron Projections
Presenting: Dr. Gosia Gasperowicz
Podcast: Play in new window | Download (Duration: 59:08 — 54.1MB)