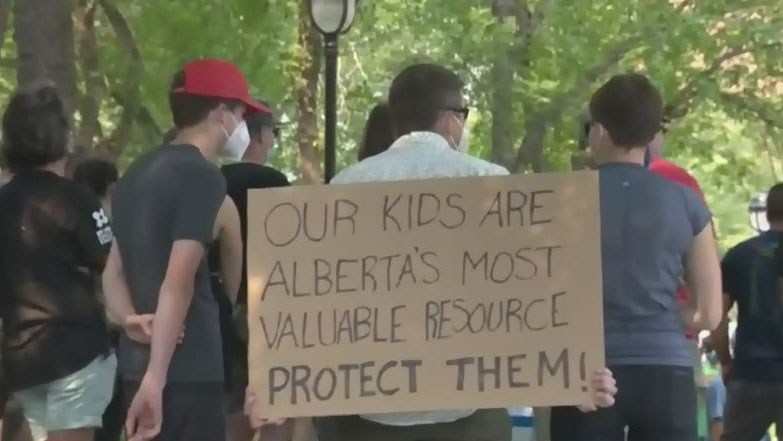 In late July of 2021, the Government of Alberta announced it that it would shortly end wide use of testing for COVID-19, end the use of contact tracing, and end the isolation requirement for people with a positive test.
For two weeks in August, demonstrations occurred in five cities around Alberta, demanding that our government cancel its plans to end such fundamental public health measures.
The demonstrations brought together doctors, allied health professionals, teachers, scientists, and other concerned citizens. "Test, Trace, Isolate" became our call. While leaders at the Government of Alberta were on vacation, we told the story of Albertans affected by COVID. And as cases rose, the province was forced to back away from its reckless plans.

The demonstrations laid the groundwork for what became Protect our Province Alberta.